News for Bytown Touch Football League
2017 Bytown Bowl Champions
Posted Mon Nov 20, 2017 - 10:44 AM
Congratulations to the Roughriders!!!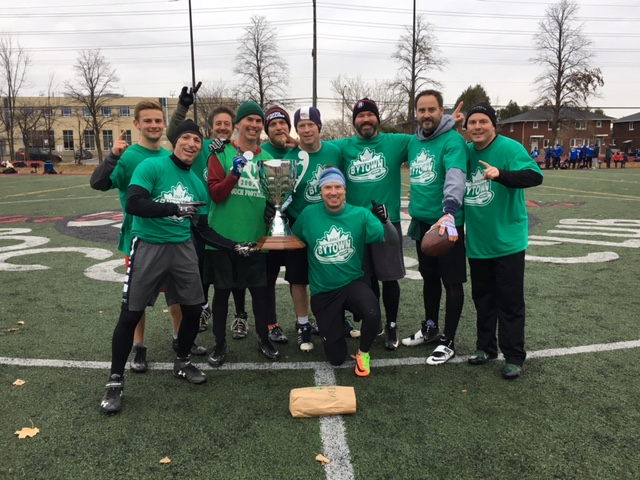 SATURDAY SNOW FOOTBALL!!!
Posted Tue Feb 21, 2017 - 08:56 AM
FREE FOOTBALL!!!!
http://btfl.ca/menu/winter-saturday-ball
HEY GUYS, WE PLAY FOOTBALL EVERY SATURDAY IN THE SNOW, FIRST 20 GUYS ARE IN... see rules below...
If you want to play, Please sign up here http://doodle.com/poll/6utyu8xvnqat3iun
Rules:
- 2 captains of equal calibre pick teams.
- First pick gets 1 player then each captain gets 2 players at a time after first pick.
- Field size will be determined by number of players attending
- 4-5 downs to the field (amount of players dictates)
- 5 steamboats ball is dead
- No center QB just starts with ball
- There was chatter about a rusher who just counts steamboats but at 5 can go in then and only then could qb run. We can chat more about that.
- No kick offs
- Punts have to be declared
- Teams start with the ball on goal line if they get scored on
This is a friendly gathering. Anything even close goes to the offence. Players deal with their own penalties. This is to get out of the house for a couple of hours and run around and have some fun
Posted Thu Jan 26, 2017 - 02:22 PM
When: Super Bowl Saturday Feb 4th 2017
Where: TBA
Rules:
- Full field but end zones are from 20yd to Goal line, so 20 yd end zones
- No rushers (5 Steamboats)
- No centers
- 10 on 10 no subs
- 5 plays total for the field
- no kick offs; after TD you start on own 40yd (which is actual 20yd from own goal line)
- Converts: 1pt from the 10yd line or 2pts from the 20yd line * * no kicks * *
- Rouge: ball has to stay in the end zone
- you can only huddle once on the drive. QB's choice
- 5th down you have to declare whether you're going for it or kicking
- Penalties (if ever we have one) doesn't count as a play
- You can sign up as an individual or as a team
First come first serve!
If in the event we have a greater number of registration we will adjust the number of teams and or divisions and make it a tournament format.
Cost is $20 per player (we'll have a refreshments and food and donate the remaining $$ to Third and One Charity
Register in the Blizzard Bowl 2017 Section
Posted Tue Nov 29, 2016 - 12:52 PM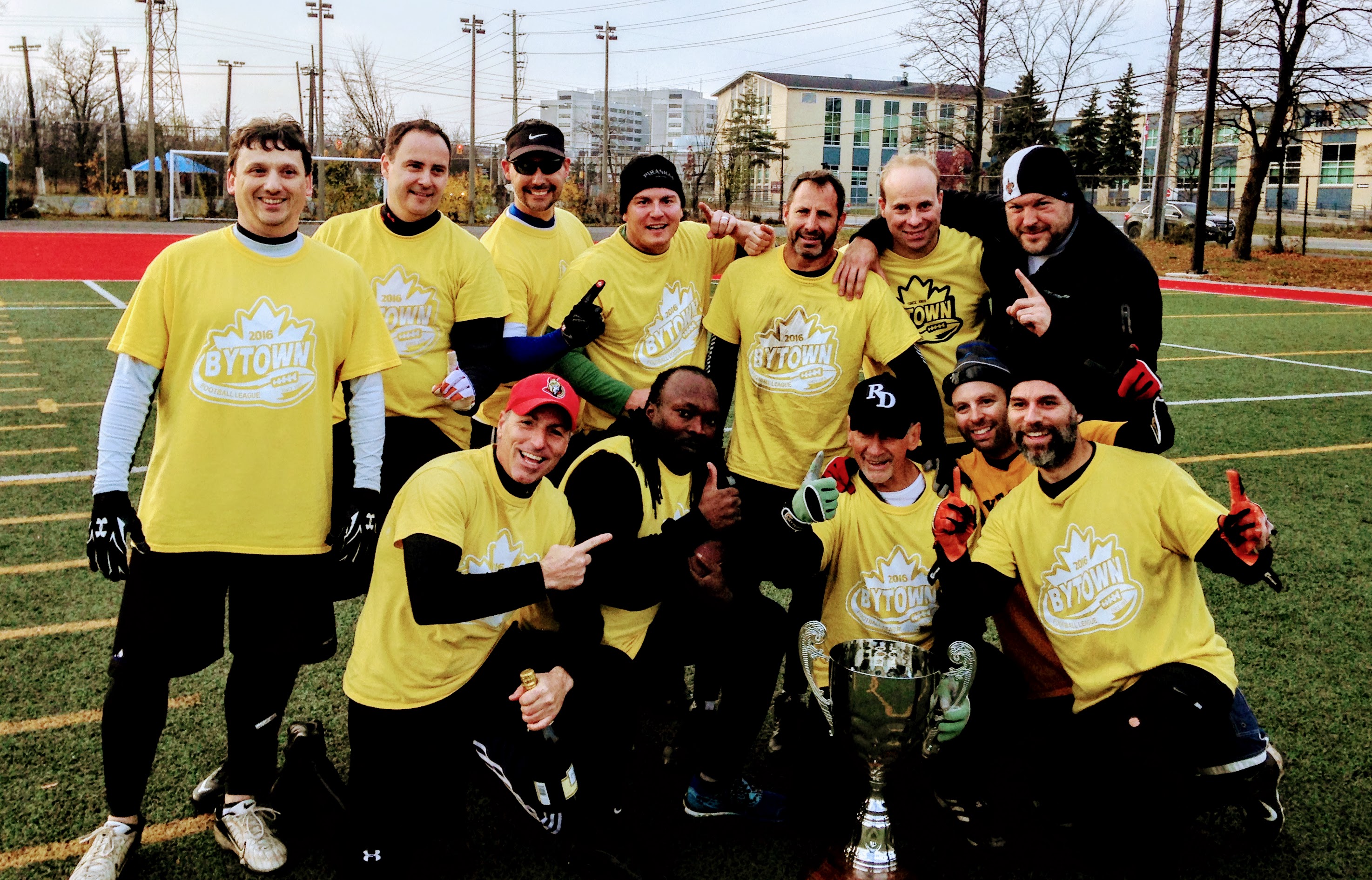 Posted Fri Nov 18, 2016 - 09:46 AM
Hey guys, this just in:
For every $50 donation towards the Jamie Straw Fund, you will receive a ticket for a Draw for a Canadian Tire Center Suite on December 14th - Sens vs San Jose
Visit the link in the Menu